NCJC Corporate Members
CBC AMERICA: (Silver Member)
Website: http://www.cbcamerica.com

CBC AMERICA is part of a multi-billion dollar global network of Import Export, Trading and Distribution companies strategically located throughout the world. Our main areas of business are importation and distribution of, CCTV Security Products, Chemicals and Pharmaceuticals and Commercial Flooring. The CBC Group has more than 30 offices and manufacturing facilities worldwide. CBC is a global leader in providing safer, healthier, greener solutions through innovative technologies.
EDPNC: (Bronze Member)
Website: https://edpnc.com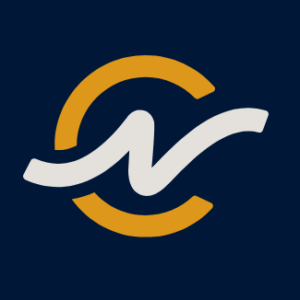 The Economic Development Partnership of North Carolina (EDPNC) is a non-profit public-private partnership contracted with the North Carolina Department of Commerce to recruit new businesses to the state, support the needs of existing businesses, connect exporters to global customers, help small business owners get their start, and attract tourists and visitors from all over the world.
Contact Information: Korey Howard, Director, Business Development: korey.howard@edpnc.com or (919) 447-7777
FUJIFILM Diosynth Biotechnologies: (Gold Member)
Website: https://fujifilmdiosynth.com
Fujifilm Diosynth Biotechnologies is a world leading Contract Development and Manufacturing Organization (CDMO) with locations in Research Triangle Park, North Carolina, College Station, Texas, Teesside, United Kingdom and Hillerød, Denmark. Fujifilm Diosynth Biotechnologies has extensive experience in the development and manufacturing of recombinant proteins, vaccines, viral vectors, monoclonal antibodies, among other large molecules expressed in a wide array of microbial, mammalian, and insect systems.
Hitachi Energy: (Gold Member)
Website: https://www.hitachienergy.com/us/en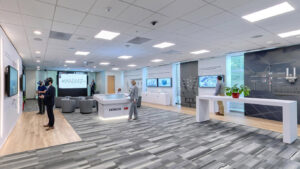 Hitachi Energy (formerly Hitachi ABB Power Grids) is a global technology leader with a combined heritage of almost 250 years, employing around 36,000 people in 90 countries. With North American headquarters in Raleigh, North Carolina, the company employs more than 4,600 in both manufacturing and office locations throughout the region, serving utility, industry and infrastructure customers across the value chain, and in emerging areas like sustainable mobility, smart cities, energy storage and data centers. Our local teams are deeply committed to the company's purpose, powering good for a sustainable energy future, with pioneering and digital technologies, as the partner of choice for enabling a stronger, smarter and greener grid.
KBI Biopharma: (Gold Member)
Website: https://www.kbibiopharma.com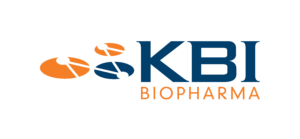 KBI Biopharma, a JSR Life Sciences company, is a leading global contract development and manufacturing organization (CDMO) providing fully integrated, accelerated drug development and biologics manufacturing services and expertise to life science companies. With each of its 500+ client partners, KBI works closely to personalize and accelerate drug development programs. Built upon a foundation of world-class analytics capabilities and extensive scientific and technical expertise, KBI delivers robust process development and clinical and commercial cGMP manufacturing services for mammalian, microbial, and cell therapy programs. Recognized for quality manufacturing, KBI helps clients advance drug candidates into the clinic and beyond. KBI serves its global clients with multiple locations in Europe and the USA.
Contact information: https://www.kbibiopharma.com/contact
Nexsen Pruet, PLLC: (Bronze Member)
Website: https://www.nexsenpruet.com

Nexsen Pruet represents businesses in virtually every industry with more than 200 professionals in eight offices across the Carolinas. At Nexsen Pruet, we have more than 200 professionals in eight offices throughout the Southeast providing comprehensive experience, knowledge and relationships to counsel foreign businesses and individuals on a wide range of legal issues, from day-to-day business and employment matters, navigating complex international trade regulations, protecting IP, and investing in the U.S. Our International Law Group has represented companies from dozens of countries doing business in the United States, as well as many U.S. companies operating or expanding overseas.
Contact Information: David Robinson, Special Counsel: drobinson@nexsenpruet.com or (919) 653-7809
O'Brien Atkins & Associates: (Bronze Member)
Website: https://www.obrienatkins.com
O'Brien Atkins Associates is an interdisciplinary design firm that partners with our clients. We listen closely to help them successfully achieve their goals. We recognize that our clients don't exist to build spaces, but instead aspire to make discoveries, develop products or deliver services that can help change the world. We support their objectives with creative, sustainable designs. Founded over 45 years ago, O'Brien Atkins established a core value to focus on its clients. We continue today to help our clients be better prepared for the future. To achieve this we bring that philosophy together with a diverse and talented group of design professionals who design, engineer, and masterplan innovative, collaborative and adaptable spaces. We invite you to explore a little further to discover more about who we are and what our passions are. And we hope this discovery will lead you to reach out to have a conversation with us, a conversation that could open new possibilities with a partner that cares about your long-term success.
Contact Information: Jim Nichols, Sr. Associate + Business Development Leader: jnichols@obrienatkins.com or (919) 941-9000
Technology Partnership of Nagoya University, Inc.: (Bronze Member)
Website: www.nutechtransfer.org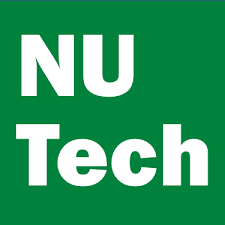 Technology Partnership of Nagoya University, Inc. (NU Tech), is a 501(c)(3) non-profit organization founded in North Carolina by Nagoya University (NU) in 2007. NU Tech promotes technology transfer between NU and US companies primarily in life sciences, facilitates research collaborations between NU and US universities, recruits US students who study at NU, and serves US alumni of NU.
Contact Information: nagoya@tpnu.org or (919) 535-8726