The Harry C. Kelly Memorial Fund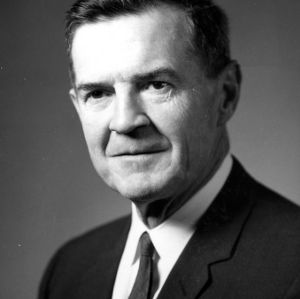 The Harry C. Kelly Memorial Fund, named after former Provost and Vice-Chancellor of NC State, Harry C. Kelly, was created by the NC Japan Center in 1985 to facilitate the strengthening of scientific and technological cooperation between the U.S. and Japan. Harry C. Kelly has been regarded as being primarily responsible for preserving and protecting the Japanese scientific community after World War II. The fund supports and facilitates NC State faculty in cooperating with Japan-based scientific and technological institutions and organizations, and to develop lasting relationships with such entities.
The management and allocation of the Harry C. Kelly Memorial Fund falls under the NC Japan Center, receiving proposals on a rolling basis.
*update (July 28, 2020):* In light of the COVID-19 pandemic and resultant travel restrictions, applications for Harry C. Kelly Memorial Fund support no longer require on-site cooperative activities. Remote research projects will be now be considered (must be in cooperation with a Japan-based research organization/institution).
*update (October 5, 2020):* It is recommended that applications be submitted at least three (3) months in advance of the project start.